Meet Noemi Nandin, MA, LPC
Welcome! I understand that reaching out can feel intimidating and even frightening. It takes courage to start, and I congratulate you on taking a first step. When you have experienced trauma or have been experiencing emotions making coping difficult, life can seem confusing. Trust yourself, Let's talk; let's start…Together.  
My name is Noemi Nandin, MA, LPC. I specialize in helping clients overcome relationship trauma, complex trauma and life transitioning while still honoring your story and bringing awareness to oneself. I have tirelessly worked to empower women and men who have experienced (IPV) intimate partner violence in San Antonio. My approach is always trauma-informed client-centered, allowing you to tailor therapy to your needs. I believe that change happens by bringing awareness to who you are and how you see yourself in the world. Unblocking life-long negative beliefs and noticing where you carry those beliefs can help with processing trauma and other issues.
 I offer adult individual counseling, and couples counseling. Usually, 55-minute sessions for individuals and 75 minutes for couples counseling. I also offer intensive sessions for EMDR fees are dependent on hours spent. 
I am excited you have taken this first step. Finding the right therapist is an important part of the process. Let's talk, lets determine if this is the right fit for you.
I am able to work with clients in both the English and Spanish Languages.
Currently Pursuing Doctor of Philosophy in Counselor Education and Supervision, St. Mary's University, San Antonio, TX
Master of Arts in Clinical Mental Health Counseling, St. Mary's University, San Antonio, TX 
I am certified in EMDR (Eye Movement, Desensitization, and Reprocessing) and additional advanced protocols, which can include art. Art can help when words are too painful to express. Even if you believe you are not creative, it can be cathartic. There is no single approach to trauma, and I will walk with you from a place of compassion through your path of healing and growth. I use a combination of EMDR, expressive arts, gestalt, breath work, and mindfulness to bring awareness to the body where we store trauma. 
Through my experience and Integral Breath training I have found that the breath can help with the body and mind connection.  It helps with Stress and Anxiety Management, Trauma, Depression, and more. It is energetic and calming. 
I specialize is working with adult survivors of domestic violence, intimate partner violence and childhood trauma. Outside of the office, I am currently pursuing my PhD. in Counseling Education and Supervision at St. Mary's University and researching intimate partner violence in South Texas. I am an artist at heart. I enjoy painting, discovering local artists, foreign films, and finding the perfect piece of furniture. I am fluent in Spanish and understand the importance of family traditions and values unique to my clients.
I am a Journey Clinical KAP Provider. I offer a therapeutic modality called Ketamine-Assisted Psychotherapy (KAP), the use of ketamine as a complement to psychotherapy. I deliver KAP in my practice in partnership with an organization called Journey Clinical, which has a specialized medical team that determines eligibility for KAP, prescribes the ketamine, & supports us in monitoring outcomes.
If you would like to explore the possibility of working with me on KAP, please e-mail me at noeminandin@yahoo.com to discuss eligibility and next steps.
License and Additional Training
Licensed Professional Counselor #78682
Certified EMDR Practitioner
Trained in Advanced EMDR Therapy Protocols for Early Intervention & Ongoing Traumatic Stress
Integral Breath Therapy Level One Certification
Journey Clinical KAP Provider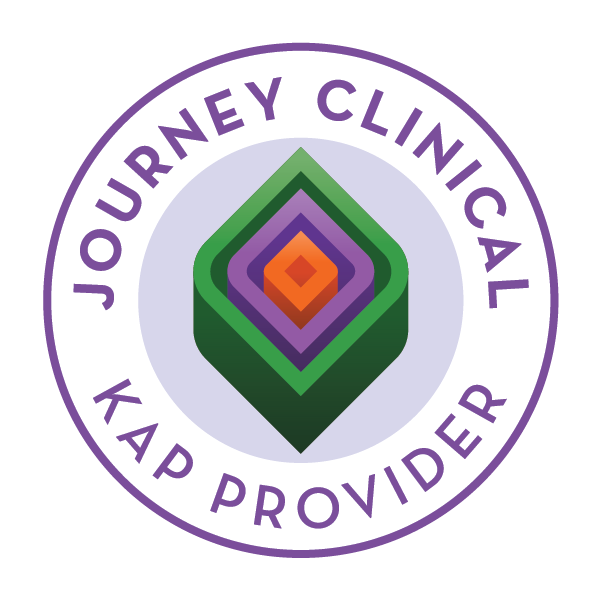 Where could you be if you started today?
How would your life be changed?
We'd Love To Hear From You.
Telehealth Appointments Available | Call 210.837.7656
– Serving the San Antonio, Texas area –